Videos para conocer Península Valdés, actividades y fauna
Este video promocional de la empresa de avistajes de ballenas Jorge Schmidt, no podía quedar fuera de la página. Producido por Frank Wirth, un documentalista que conozco hace 20 años y tiene un trabajo siempre impecable.
Acá les acerco un documental sobre la historia de los avistajes de ballenas, en él hay charlas con los pioneros de esta disciplina, hace cuarenta años atrás. Una salida con buceos desde Puerto Pirámides, una opción turística de contacto con la naturaleza increíble. La nota es una típica salida con Juan Benegas, uno de los prestadores de servicio de buceo y snorkeling.  Aqui pueden ver un documental muy reciente sobre la fauna de Península Valdes que está buenísimo. Explica muchos detalles con gran claridad.   Acá les presento un video que relata una excursión fotográfica a Península Valdés. Un trabajo documental muy bien logrado. Relatan la aventura paso a paso y muestran en forma objetiva, la maravillosa fauna y la solitaria experiencia de estár en la estepa patagónica. Este video muestra las actividades de aventura de toda la provincia del Chubut,los atractivos naturales y las diferentes posibilidades que un visitante puede disfrutar en esta provincia llena de naturaleza. Las actividades de Puerto Pirámides se lucen, desde el comienzo del video, cada rincón de interés es promocionado como destino turístico. Si alguien todavía duda en venir, que vea este video. Acá lo esperamos. Otro video de Lanzamiento temporada de avistaje de ballenas 2014. Unas imagenes imperdíbles, muy buena edición y acompañamiento musical. Refleja toda la acción de estos enormes mamíferos marinos que nos visitan año tras año acá en Península Valdés. El video también muestra las actividades de aventura que se realizan en Puerto Pirámides, los atractivos de Puerto Madryn y Trelew. Disfrutelo.   Para disfrutar, para fanáticos del lugar, para aquellos que nos conocen y conocen el vecindario y pueden dar fé que todo es verdad! Un cálido video de lanzamiento de temporada de ballenas, con la actuación de los vecinos del pueblo de Puerto Pirámides, es el que presenta la Provincia del Chubut esta temporada 2014 de avistajes de ballenas. Un tremendo video de National Geographic sobre la fauna de Península Valdés, está en inglés, pero las imágenes son cautivantes.Un video de apenas un par de minutos, con mucha acción, publicó la agencia de turismo Willietué, especializada en nuestra zona. Un vistazo a la vida salvaje. La experiencia de la PenínsulaValdés en toda su plenitud. Una invitación a experimentar la aventura, la naturaleza y el silencio en uno de los destinos mas atractivos de Argentina. Un programa de mas de 40 minutos, dedicó la Televisión Brasilera a la Península Valdés. Un destino extremadamente exótico, hasta para nuestro país vecino. Asombrados por la diversidad biológica que se puede apreciar en este rincón de la Patagonia Argentina, los periodistas relatan la vivencia con verdadero asombro. Un recorrido uniendo en imágenes la cordillera andina, la fuerza esteparia y la costa atlántica. Una Patagonia inmensa, extensas soledades y profundos paisajes. Un escenario pristino en los confines de un congestionado planeta. Viento a Favor producciones elaboró un video corto que termina con las ballenas en Puerto Pirámides.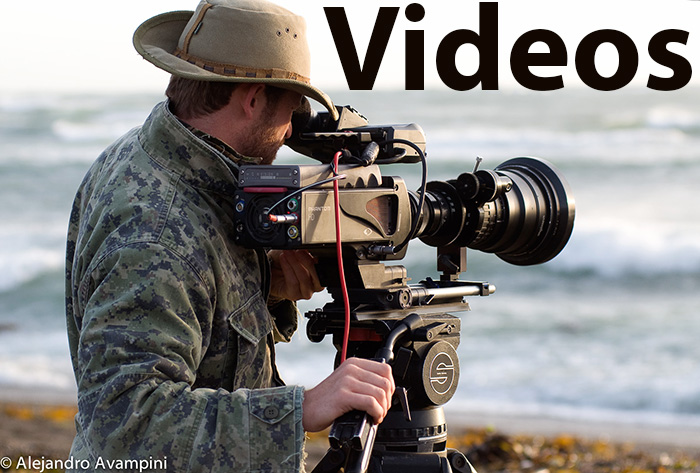 Summary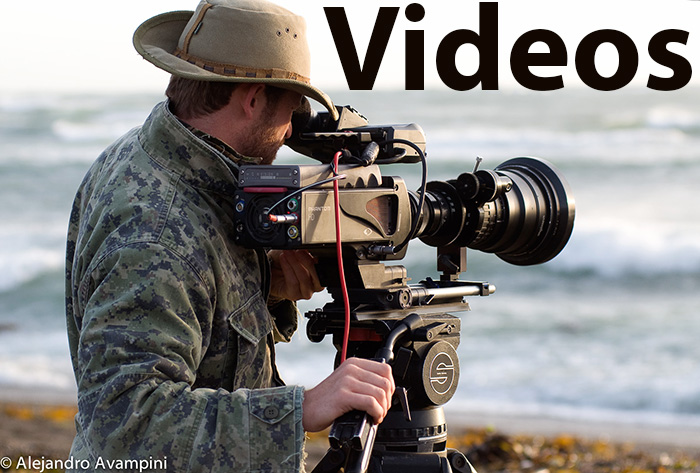 Article Name
Peninsula Valdes Videos. Activities and Wildlife
Description
This carefully selection, approach Best Web Videos about Valdes Peninsula. A review with an exquisite audiovisual content.
Author