The largest dinosaur skeleton in the world is in Trelew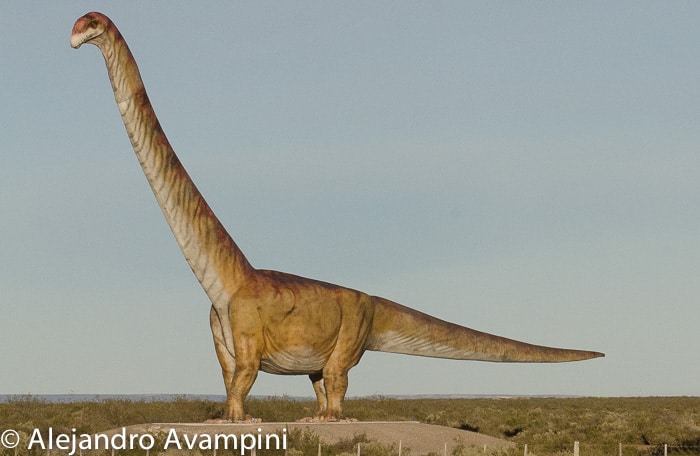 The Egidio Feruglio Paleontological Museum located in Trelew has a permanent sample of fossils and models that represent the different geological eras of the planet. The Mef is a center for scientific activities, with entertainment for the whole family, a space to travel to the time of the dinosaurs …
One of the undisputed attractions of the MEF is the new dinosaur that broke all the world records in size. So it is that it deserves a particular room, specially adapted for such a skeleton. In 2013, a team of scientists led by MEF researchers found remains of a new species of dinosaur from 95 million years ago; possibly the biggest one that has lived on our planet.
This exceptional discovery not only stands out for the size and quantity of fossils but also for its unusual state of preservation. In Germany, they are building from the shape and dimensions of their skeleton, a replica with its natural appearance of when it was alive to put it on the north access to Trelew, on the national route number 3
On the 4th floor of the Museum of Natural History in New York, located in Manhattan, exhibits a replica of the Titanosaur found here in the province of Chubut. This video shows how they put it together.
The Egidio Feruglio Paleontological Museum – MEF, is a unique scientific center of its kind in South America.
The exhibition of the museum is a journey into the past, beginning in the first paleo men and going back millions of years until arriving at the Big Bang, the great explosion. The exhibition uses the resource of "black box" to recreate environments of the past and exhibit fossils, curiosities, scenographies, and original replicas.
The museum has a life of its own throughout the year. From kids running in slippers tonight shows, to workshops with scientists from around the world.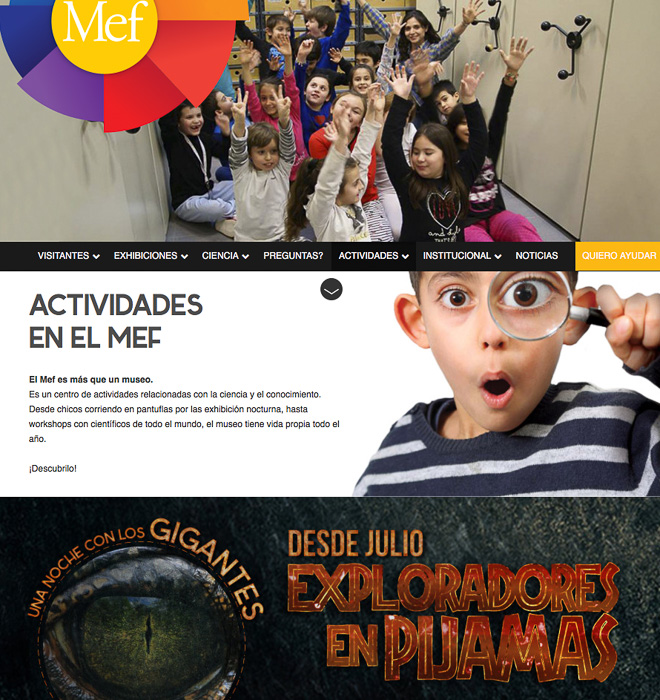 The first room belongs to remote times of the earth until the most recent in the last room. It begins with the Cenozoic Era and now we publish a general one about the other rooms. The one that follows, the Mesozoic Era, subdivided into Cretaceous, Jurassic, Mesozoic and Tyrannical Marines. Continues with the Paleozoic that is subdivided into Continental Superior, Superior Marine, Marine Inferior, and the last and most recent Precambrian Era.
The rich and young history of the MEF is nothing more than a permanent commitment to exhibit from Trelew the paleontological wealth of the region and a true source of pride for all. The passion and care put into each production, whether scientific or dissemination, demonstrates a clear intention to generate a lasting legacy for the current generation and those to come.
This museum also has a microcinema and a large window that overlooks the laboratory, where it is possible to see how paleontologists work with different fossil remains found in Argentine Patagonia.
If this season of whale watching or the season of orcas and penguins, walks through the area, you have to see the history of our land, in a very interesting tour.