Punta Piramide Reserve in Whales Season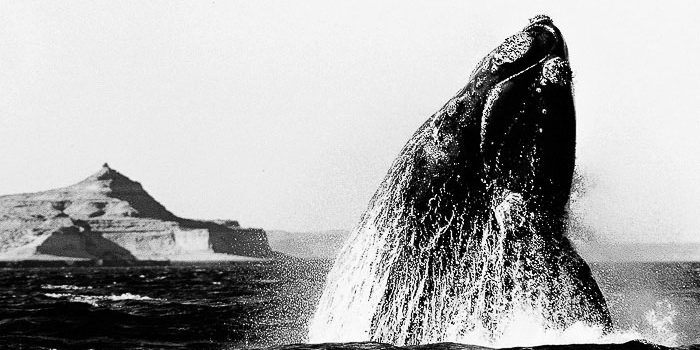 Punta Piramide Reserve has a privileged location, just 3.1 mi (5 km) from our town Puerto Piramides, it is ideal to contemplate the sunset, with the sun disappearing into the sea. Many neighbors and tourists are at that magical moment in this place. The geography, as I describe it in another article, is cliffy and with a wide panoramic view. From its viewpoint, you can see the mouth of the gulf and at dusk the lights of Puerto Madryn.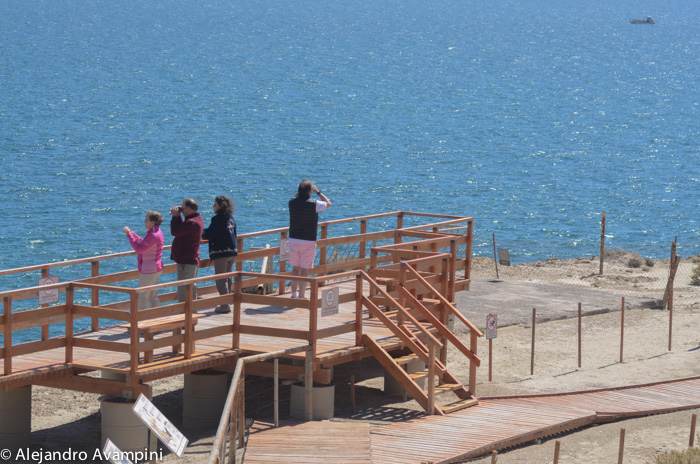 In whale season it is impossible not to do whale watching from the coast. A huge amount of whales appear jumping, showing the tail, or showing us their powerful breaths with the steam marking the characteristic V. The reserve has so much horizon to review, the activity is perceived many miles or kilometers away. You can also see the whale watching boats, going to some of them. The navigations are very respectful. The crew has been receiving permanent refresher courses for more than 20 years. The applied system of sightings in Peninsula Valdes serves as a reference for many countries of the region and the world that begin to realize this activity.
Until a few years ago, the Pyramid that gives its name to the Reserve and to the town had a pair of huge sedimentary blocks at its top that crowned it, but on February 3, 2013, they rushed to the sea, stripping Punta Pyramid of its characteristic crown. That is why in some pictures you can see it and in others, you can not.