Welcome to Del Nómade Eco Hotel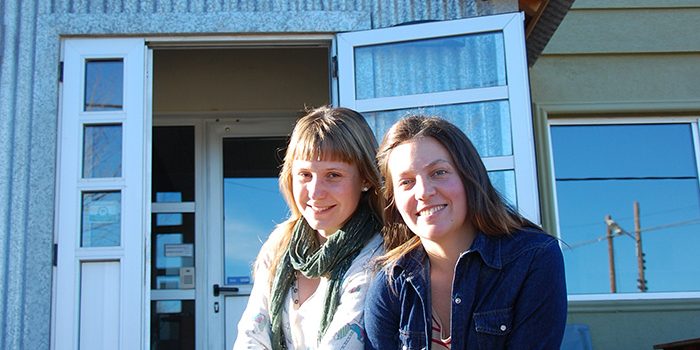 Del Nomade Eco – Hotel is oriented towards a small number of guests, allowing for personalized service and dedication to each individual visitor. This detailed attention offers an added value that we consider indispensable. Ever since the inauguration, our task of individual attention remains in the hands of people who are educated, well informed and interested in the nature reserve. All of the visitors that pass through ¨Del Nomade¨ take with them, aside from their memories of this Patagonian Paradise, the warm attention and camaraderie of the eco-hotel's two main hosts, Laura and Lala.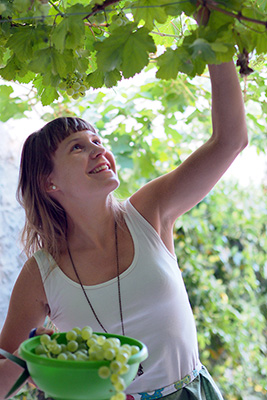 Laura Brandt comes from the town of Tandil, in the province of Bs.As., and is licensed in Tourism. Laura had spent enough time in Puerto Piramides to have fallen in love with its natural wonders well before ¨Del Nomade¨ existed. ¨Laurita¨ has accompanied us since before inauguration, from the time of construction, and knows ¨Del Nomade¨ better than anyone. She is a specialist in the organization, very attentive to details and is a near expert in healthy cooking, an aspect which she eagerly transfers to the healthy and homemade breakfasts prepared each morning for the guests, together with the help of Lala.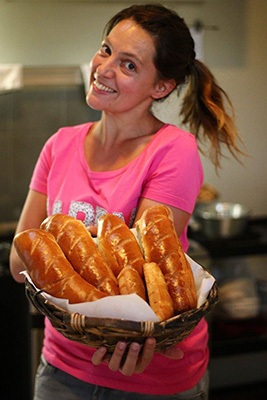 Lala Sanchez the working team at Del Nomade Eco-Hotel is complemented by the presence of Lala Sanchez, who has been with us from the beginning as well. Lala is also licensed in Tourism and comes from the red soil of Misiones, in the north of Argentina. Lala´s stronghold is the kitchen combined with her infinite predisposition for making each guest feel at home. Together with Laura, these two run the Eco Hotel and energetically transmit the spirit of consciousness that inspired the development of the first eco friendly hotel in Argentina. We invite you to visit Puerto Piramides, Del Nomade Eco – Hotel and our philosophy and commitment that is offered in abundance by these two great hosts.
Ever since our inauguration in December of 2008, we offer at Del Nomade a comfortable and conscious refuge for adventurers. Coinciding with this tiny town, lost along the coast of the Patagonian Steppe and included in the U.N. World Natural Heritage site, we have created Del Nomade with a different and innovative vision, with only 8 rooms and an apartment. Applying ecologically friendly concepts in the reduction of energy consumption and increased social responsibility, we have received the first ever award as the Greenest Hotel in Argentina. As well, for the fourth consecutive year, we have been bestowed eight years in a row, with the  award of ¨Service Excelence¨ by TripAdvisor. These are the two highest awards to which we aspire.