The capital of whale watching in Argentina is Puerto Pirámides, only village within the reserve Valdes Peninsula.
a town of 500 inhabitants. The only port enabled to perform this nautical tour. Ideal to sleep and be near the whales all the time. If you live in a big city and you want to disconnect, this little town is ideal. The tranquility that lives in Puerto Piramides is immense. The generally clear nights let us see the Milky Way and all possible stars.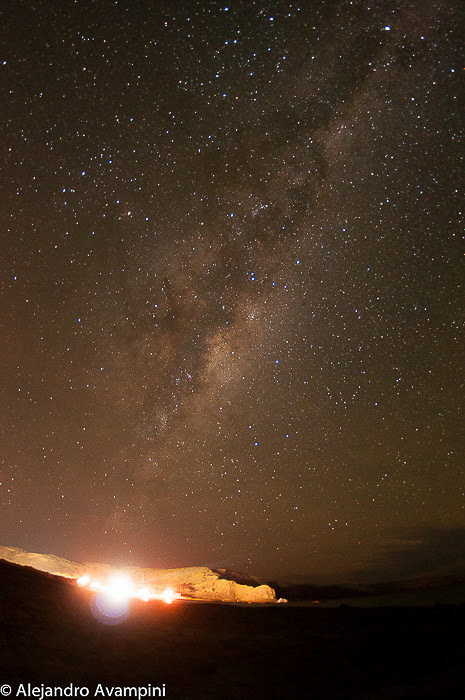 In whale season, on calm nights you can hear the breathing of these giant marine mammals. Not only from the beach, in any place of the town the impressive exhalations of the whales are heard, that they release a volume of 3.ooo liters of air in 2 or 3 seconds. Puerto Piramides is a town of adventurers and lovers of nature. If your personality is of this type, you have nothing more to think about.
If you like the city and the lights, Puerto Madryn is the most appropriate option for you. You will have to enjoy the trip to Puerto Piramides anyway if you are going to embark to do whale watching from the water.