Diving in "El Barco" Puerto Pirámides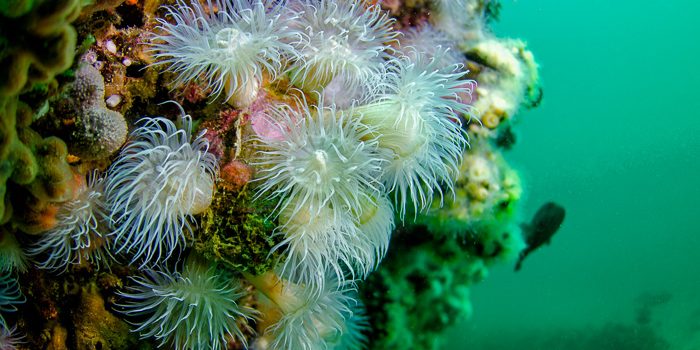 One of the most recommended dives to do in Puerto Pirámides is El Barco ( The Boat ). The name of this submarine park does not owe its name to a wreck (sunken ship) on the seabed, but because the rock formations of a certain place of the submerged plain, create the sensation of being diving on the side of a ship. Under the eaves that are formed with some ledges, a large amount of fish is concentrated.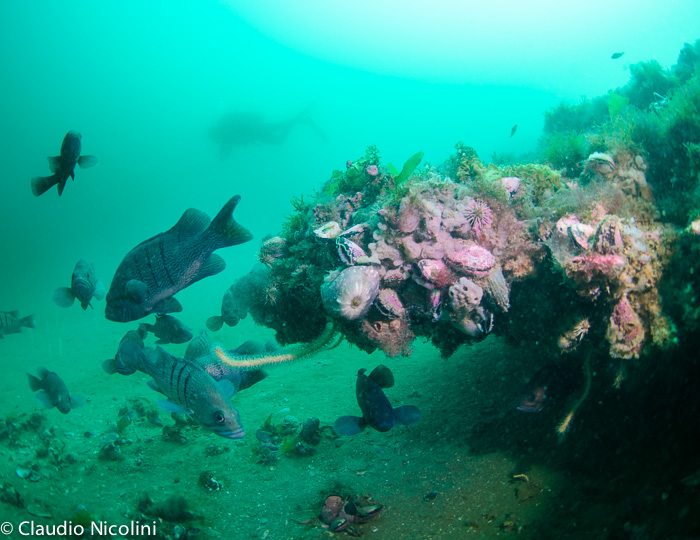 The departure of this diving excursion begins at the beach of Puerto Piramides. In navigation of just 10 minutes, the dive boat is located on this underwater park. After anchoring and preparing the descent, the divers enter the water and submerge at a variable depth. It depends directly on the state of the tide. If it is at low tide the depth will be 11 m and if it is at high tide, the depth can reach 25 m. The variation of the tide is wide and as it rises, it adds a greater degree of difficulty to the dive.
The marine life is the same as there is in the whole bay of Puerto Piramides and surroundings, like the other El Derby underwater park that is only 1km away from it. The groupers, salmon and sea bream abound. Even with the possible appearance of sea lions, curious playful submarines. The anemones of different colors fluor are a wonder of nature that attached to the rocks and the seabed, decorate the route. Lovers of details can appreciate with fascination the biological diversity under water. In Puerto Pirámides there are several diving agencies but with which I have left most is Patagonia Scuba.
If you come and do not know how to dive you can take a course for beginners, in any of the dive operators, but if you are interested in learning to dive and want to enjoy the water, the apnea excursions with sea lions are a must. The most remarkable thing is that you do not even have to know how to swim! Being dressed in a neoprene suit is impossible to sink. The buoyancy is constant and with the lunettes and the snorkel, you can enjoy the magical company of the sea lions. An excursion that I highly recommend.