The Vida Silvestre foundation owns and manages a piece of land, just a few kilometers from Puerto Piramides, with 18.000 ac  ( 7,360 ha ) and bordering the coast of the Golfo Nuevo, called San Pablo de Valdes. All of the activities offered on this land are financed by the Vida Silvestre Foundation, made possible through the support of thousands of members and donations.
From Puerto Piramides, you can reach this reserve. with the mountain-bike excursions offered by Tracción a Sangre, a very interesting proposal. A route, following tracks and trails, passing through the wilderness of Punta Alt.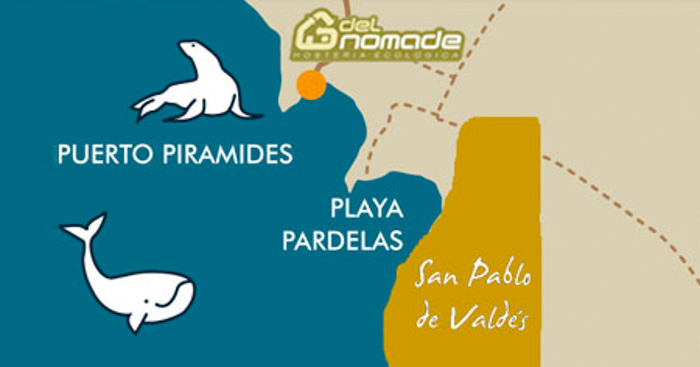 The SIivestre San Pablo de Valdés Life Reserve was inaugurated in 2005, after the acquisition of Estancia San Pablo by Vida Silvestre. Its objective is to protect part of the landscape, natural and cultural heritage of the Natural Heritage Site of the Humanity, Peninsula Valdes. Thanks to this initiative in the San Pablo Valdés Wildlife Reserve there are representative samples of terrestrial and coastal ecosystems of Patagonia, which contribute to the continuity of the ancestral ecological processes of the Peninsular Valdes, as well as to the protection of the paleontological landscape patrimony, natural and cultural area.
This is the result of having removed the sheep, from the reserve. For the first time in the history of Penisula Valdes, space was won by the guanacos. Camelids native to the area and that do not stop growing in number.
.