The male sea elephants and their trunks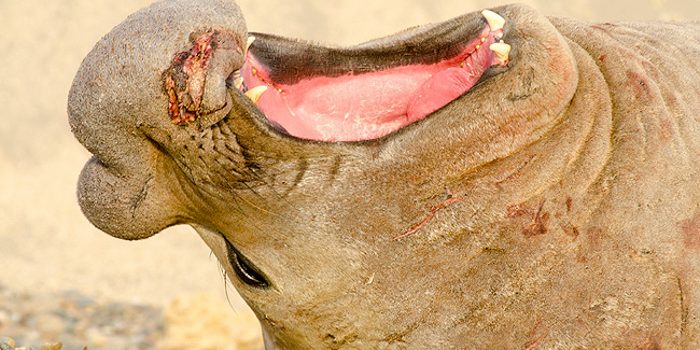 The male sea elephants are known for the enormous size of the nasal protuberance on their face. This trunk in the males serves as a sounding board for the sounds that emit, it ends up developing at 8 years of age. This elongated muzzle gave it the name of the elephant, because it resembles the African or Asian elephant trunk, but applied to a marine mammal.
The marked macho behavior of this species is the most striking, with the harems that form and the little elegance with which the male courts the female. The fights in which the males face, often apart from blood makes them lose part of their trunk and it is possible that they can die bleeding or because of the wounds gained in the battle.