Are male Penguins and females alike?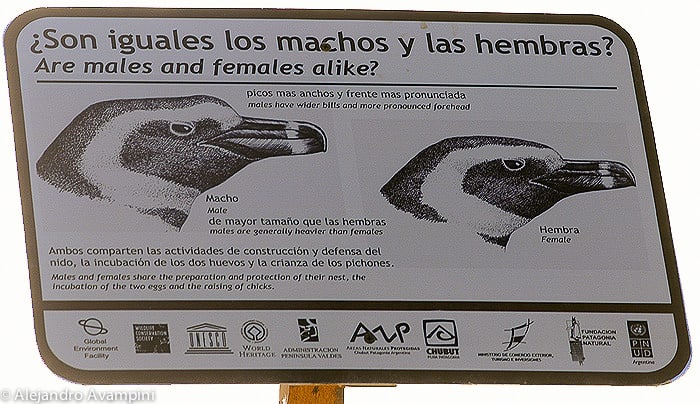 The penguin's males are barely larger than the females, have longer and wider beaks and a more pronounced forehead. The male weighs around 8.8 to 11 lb ( 4 to 5 Kg ) and measures 18 in ( 45 cm ). They reach sexual maturity at 4 or 5 years old, both sexes. Every year at the end of August, beginning of September, the males begin to arrive and then the females do. Both share the construction and defense of the nest, the incubation of the eggs, the upbringing and feeding of the chicks.
The non-breeding penguins are grouped under the bushes to rest in the shade. In late January and February, groups of young penguins born the previous season, spend almost two weeks on land where they move their juvenile plumage for adult. During that time they remain on land without feeding and the penguin colony is flooded with small white feathers among the boulders and bushes.