Feeding the penguin offspring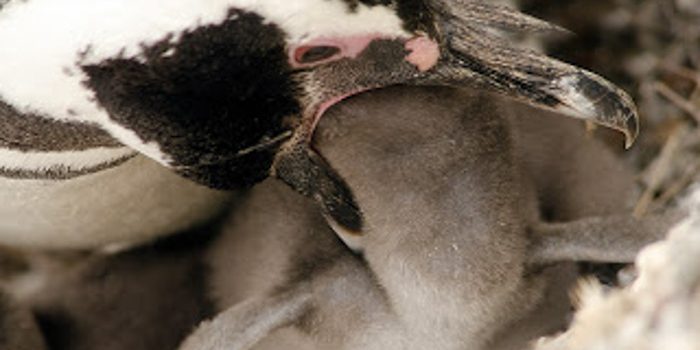 The diet of the penguin offspring, in this first stage is based on anchovies that the parents eat alternating in the sea and regurgitate once back in the nest to each of their chicks, who put the whole head inside the throat through the peak of their parent and eat rations permanently, ensuring the metabolism that allows them to grow day by day, without losing the fragility of a newborn.
The maximum number of offspring they can have per couple is 2. The female lays an egg and after a few days can put another one, both pigeons compete for the food that their parents bring, The mortality in the nesting penguins is high because the food demand is daily and the survival of each pigeon depends on their own insistence to get their daily ration and if one of the two takes advantage, quickly grows more than his brother, a fact that implies a superiority that is noticed as the days pass, leaving the minor penguin with few chances to survive.