Penguin eggs and the birth of chicks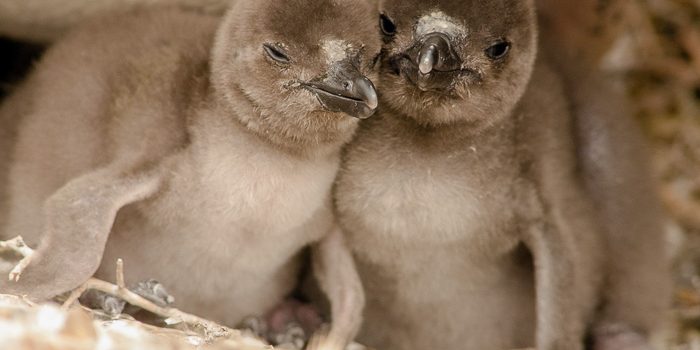 The penguins nest up to approximately 2600 ft ( 800 m ) from the coast, but because of the morphology of the soil, their walks from the coast to the nest can be more than 3.300 ft ( 1 km ). The females usually lay two eggs at the beginning of October and after 40 days of incubation shared with the male, the chicks are born.
Both sexes defend the nest and feed the chicks with fish, such as anchovy and squid. The chicks are born covered with dark gray down, which they lose in February when they change to juvenile plumage. At this moment they become independent making their first incursions into the sea in search of food. The following year they will just acquire the adult plumage after another change.